Nishimura Gallery Collections 45th Anniversary
デイヴィッド・ホックニー、キーンホルツ、アンソニー・グリーン
押江千衣子、小林孝亘、指田菜穂子、曽谷朝絵、舟越、町田久美、三沢厚彦、横尾忠則
David HOCKNEY, KIENHOLZ, Anthony GREEN
Chieko OSHIE, Takanobu KOBAYASHI, Nahoko SASHIDA, Asae SOYA, Katsura FUNAKOSHI, Kumi MACHIDA, Atsuhiko MISAWA, Tadanori YOKOO
2019年2月19日(火)-3月30日(土)
19 Febrary – 30 Marth 2019
※会期中、展示替えを行います
日曜 月曜 祝日 休廊 
但し3月18日は開廊
Closed on Sundays, Mondays and National holidays. However, the gallery will open on March 18.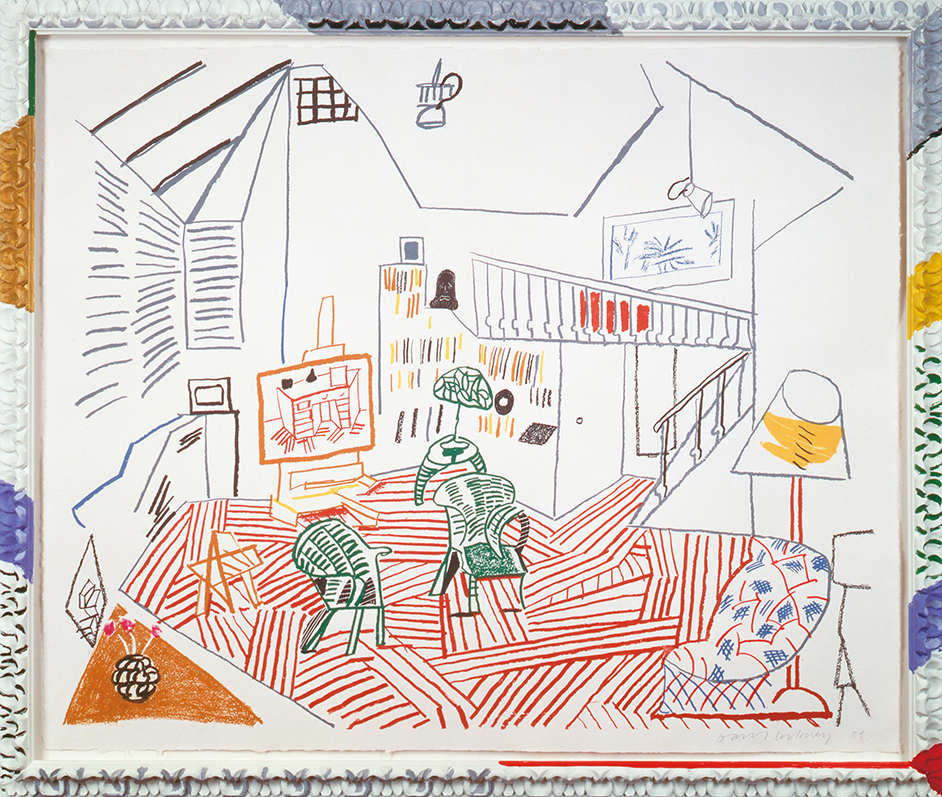 西村画廊では、2019年2月19日(火)より3月30日(土)まで、「西村画廊コレクション展」を開催いたします。

当画廊のコレクションから、デイヴィッド・ホックニー、キーンホルツ、アンソニー・グリーン、押江千衣子、小林孝亘、指田菜穂子、曽谷朝絵、舟越桂、町田久美、三沢厚彦、横尾忠則の作品を約35点展示します。
デイヴィッド・ホックニーは50年以上もの間、大きな注目を集め続け既成の美術を大きく更新して来た20世紀および21世紀を代表する美術家の一人です。世界各地の主要美術館で次々と大規模な個展が開催され、また2018年11月にクリスティーズ・ニューヨークで代表作《芸術家の肖像画―プールと二人の人物》(1972)が現存作家としては過去最高額の約102億円で落札されるなど、近年その評価をますます不動のものにしています。本展では、ホックニーが1970-80年代にタイラー版画工房と共に制作した「水のリトグラフ」シリーズや自身のロンドンのアトリエをモチーフにした作品を中心に、約10点の版画ならびに写真作品を展示します。
また、静物を描いた小林孝亘の初期油彩画、動物の剥製をはじめ様々な物体で構成したキーンホルツの1980年代の立体、東京のY字路を被写体にした横尾忠則の写真作品なども出品します。
皆様のご来廊を心よりお待ちしております。
Nishimura Gallery is pleased to present the exhibition "Nishimura Gallery Collection" from Tuesday February 19th to Saturday March 30th.

We will exhibit around 35 works from our collection by David HOCKNEY, KIENHOLZ, Anthony GREEN, Chieko OSHIE, Takanobu KOBAYASHI, Nahoko SASHIDA, Asae SOYA, Katsura FUNAKOSHI, Kumi MACHIDA, Atsuhiko MISAWA and Tadanori YOKOO.
David HOCKEY is one of the most recognized artists in 20th and 21st centuries who keeps standing top of the contemporary art world over 50 years and has broken and updated the conception of art. In recent years his reputation is unassailable more and more, his solo exhibition hold at many major museums all around world, at the same time in November 2018, representative painting "Portrait of an Artist (Pool with Two Figures)" (1972) sold at Christie's New York for $90.3 million, shattering the auction record for a living artist. This exhibition will show about 10 works by HOCKNEY, prints and photographs, with a focus on lithographs made with Tyler Graphics Ltd from the 1970s to the 1980s, such as "Lithograph of Water Made of Lines" series and lithograph of studio interior in London.
And also we will show Takanobu KOBAYASHI's early oil painting of a still life, KIENHOLZ's work in 1980's made of a stuffed animal and mishmash of various objects, and Tadanori YOKOO's photographs from "TOKYO Y-JUNCTIONS" series.
It will be our pleasure to welcome you to the gallery.