Katsura FUNAKOSHI
New Works
2010年3月2日(火)-4月10日(土)
2 March – 10 April 2010

日曜 月曜 祝日 休廊
Closed on Sundays, Mondays and National holidays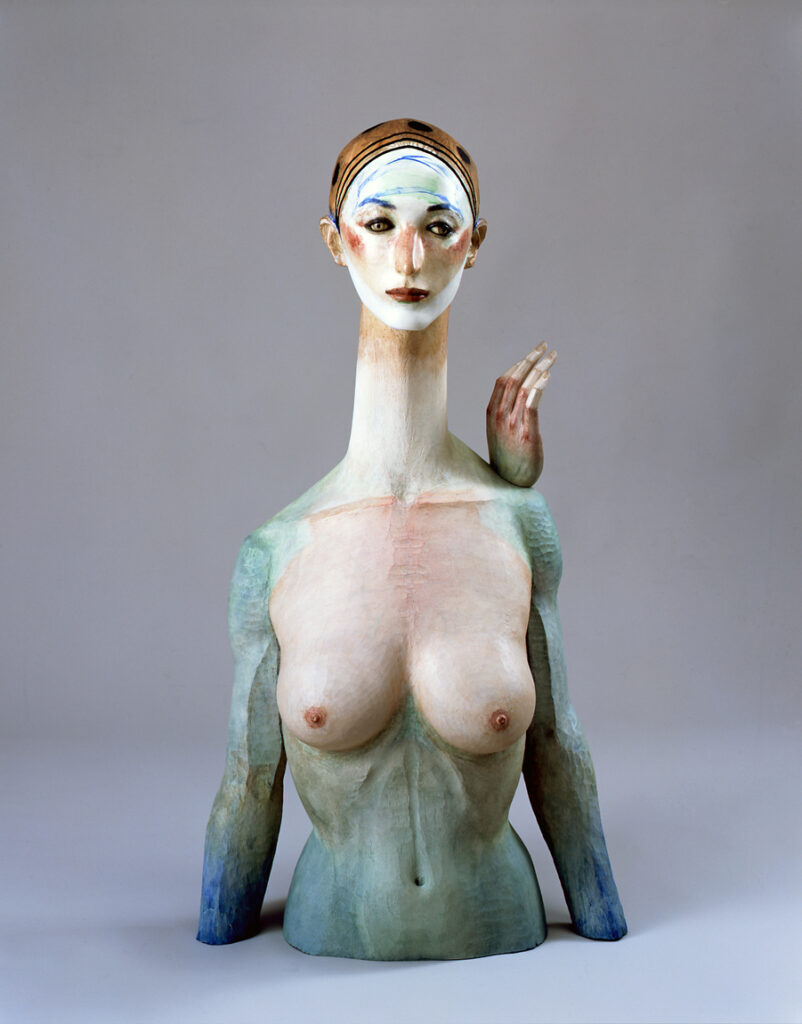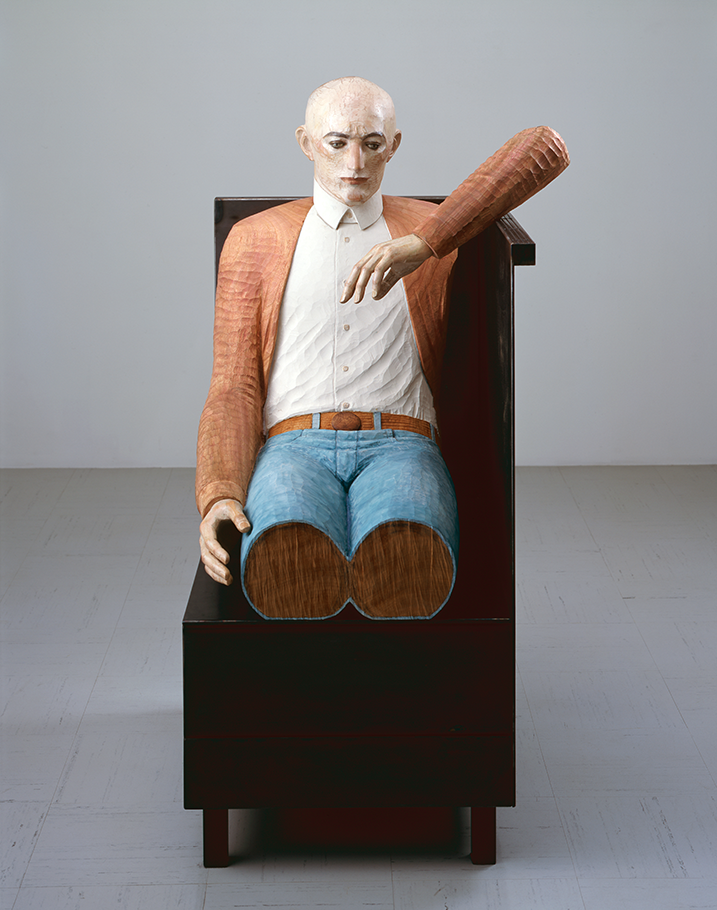 西村画廊では2010年3月2日(火)から4月10日(土)まで、「舟越桂 新作展」を開催します。
舟越桂は1951年岩手県に生まれ、人間の繊細な感情が投影された木彫の人物像により、80年代から国際的な活躍を繰り広げてきました。2009年には、これまでの活躍に加え、特徴あるアール・デコ空間を存分に生かしきった個展「夏の邸宅」(2008年、東京都庭園美術館)が評価され、芸術選奨文部科学大臣賞(美術部門)、毎日芸術賞を受賞しました。

凛とした知的な佇まい、色とりどりの色彩がデリケートでありながら思い切りよく絡み合う顔、透明感を湛えるエメラルドグリーンの裸体、木地そのままの上に焦げ痕のようなドットが複数施された頭部など、いくつもの大胆な要素が見事な調和をみせる「森の奥の水のほとり」(2009)。
憂いを秘めた男性の表情が印象的な、ごくシンプルな彩色から成る「急がない振り子」(2010)。
本展では、これら2点の新作を含む彫刻3点と新作ドローイング10数点を展示します。

常に既視感のない作品を生み出し、我々の「美」の概念に新たな側面を与えつづける舟越桂の個展に、ぜひご期待ください。皆様のご来廊を心よりお待ちしております。
Nishimura Gallery is pleased to present "Katsura Funakoshi New Works"from March 2 to April 10, 2010.
Katsura Funakoshi, born in 1951, has developed international activity by the portraits of painted wood sculptures to show delicate feelings since 1980's. Funakoshi was awarded the Minister of Education, Culture, Sports, Sience and Technology's art Encouragement and also the Mainichi Art Award of 2008 by the achievement of the exhibition of "Summer Villa, Katsura Funakoshi" at Tokyo Metropolitan Teien Museum in 2008.

This exhibition shows 3 sculptures and 20 drawings. New work "By the water, deep in the Forest" is a female portraiture of intellectual and prudent expression. It has a head with like some burned dot and delicate face with bold color. We felt new kind of delicate and fresh breath on it.
On the other hand, new sculpture of a man who sits on sofa has sadness and bitterness expression that fascinates us.
This work becomes a sculpture with cloth after a long time.
Please expect for the latest works to show new development and big leap.

Funakoshi graduated Tokyo National University of Fine Arts and Music in 1977. He has been exhibiting his works at Nishimura Gallery since 1985. Many exhibitions at domestic museums, oversea's galleries and museums were held, and he joined international biennial exhibitions such as Venezia and Sao Paulo Biennale. A retrospective touring exhibitions were held from 2003 to 2004.

"Nobuyoshi Araki and Katsura Funakoshi -An Image of Love Supreme-" is now showing at Takahashi Collection Hibiya.
A selected group exhibition will be held at 21th Century Museum of Contemporary Art, Kanazawa from April to August.
A solo exhibition will be held at Contemporary Art Museum, Kumamoto from December 2010 to February 2011.